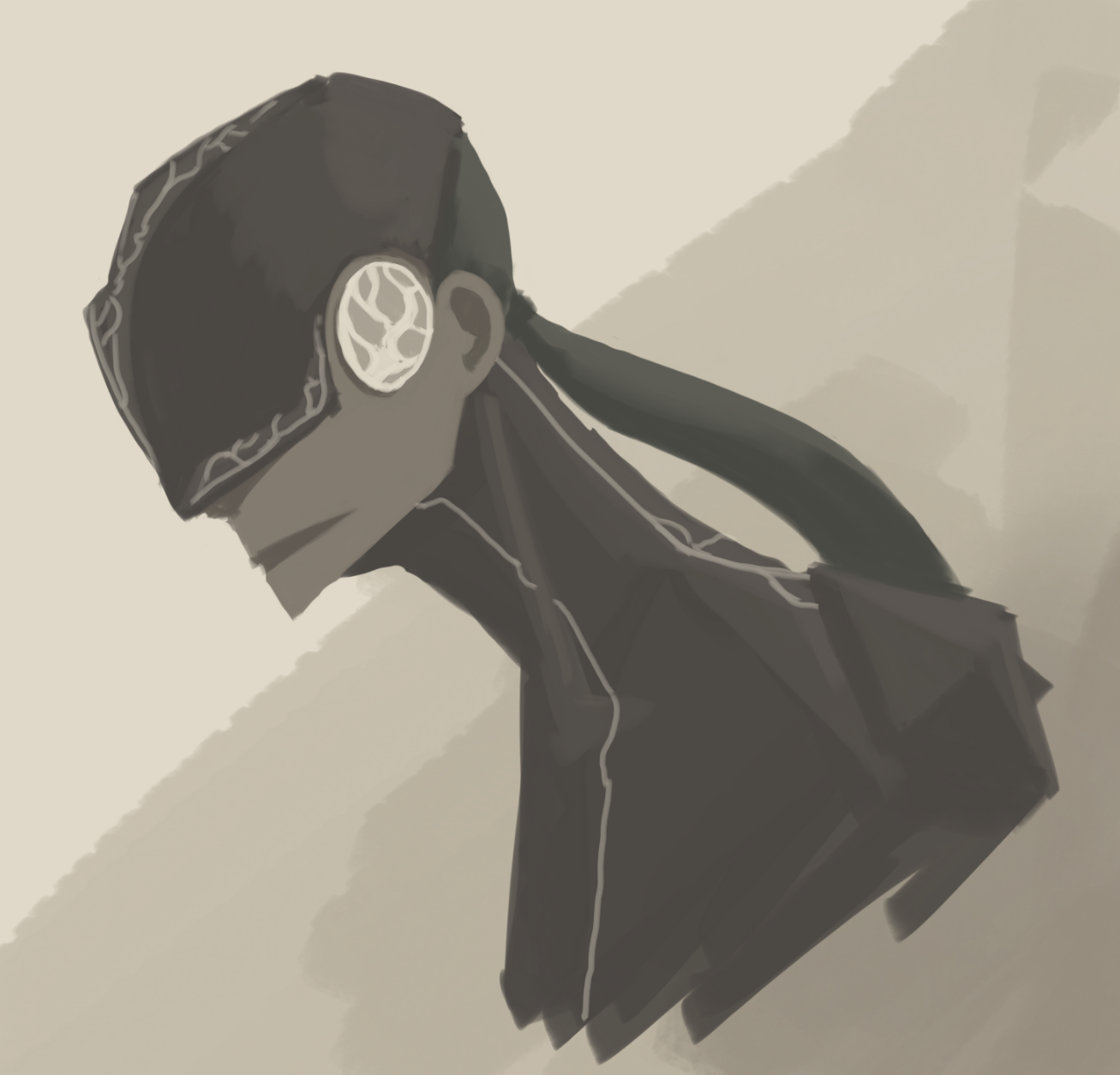 Maya doesn't actually wear this at any point in our campaign, but I've daydreamed side-arcs where she's been conscripted to work for the campaign's usual antagonists, the Last Kingdom of Mankind.
Specifically, as an Emissary, their super-human leaders all blessed with technological gifts, of which Maya fits the bill, being equipped with her own augmentation that allows her glimpses into the future. She's generally to anti-authoritarian, both towards others and herself to be pleased about such an arrangement.
The sketch for this lived on a sticky-note attached to my work laptop for several months. I actually still have it, attached to my monitor at home, very well worn. Reminds me sometimes of the necessity perserverence and deception.