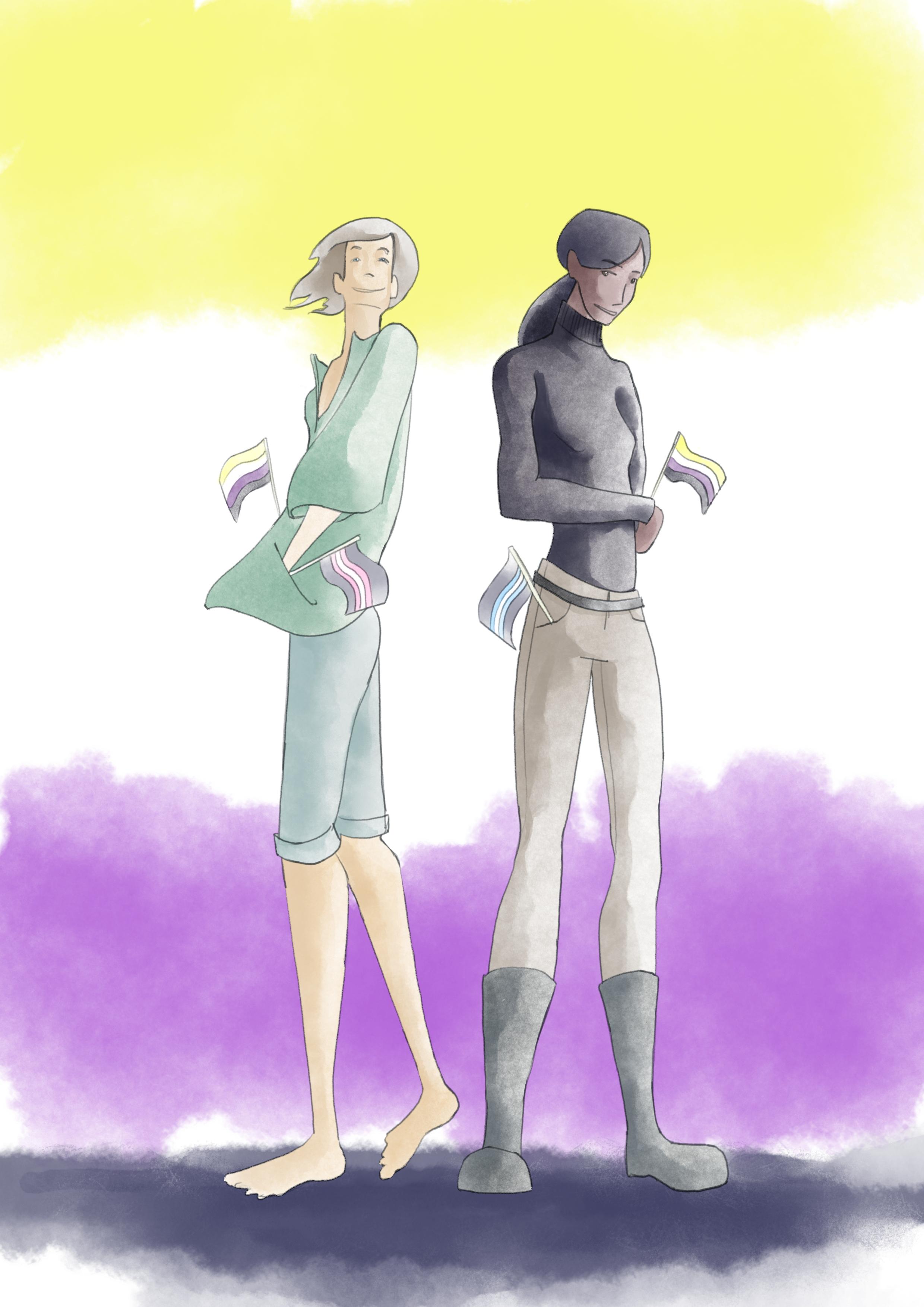 It's always felt a little weird to call Sebastian a 'man' and Erika a 'woman', so have some non-binary pride art.
There are a few more details in my gender color picker post if you're curious.
I also used this as an opportunity to try out some of the fancy water brushes in Krita now that I've upgraded my art set up and have a lot more control.